Why not Promote Your Company with Chocolate Gifts?

Chocolate gifts for every occasion.
It seems that everyone likes chocolate, it has an effect that everyone likes, and a taste the no one ever forgets. There is a chocolate lover in all of us. Everyone has their own favourite flavour of chocolate.

For some, their favourite flavour is very sweet, others may desire a more dark and bitter taste. Some people prefer sweet white chocolate. It doesn't matter what your chocolate tastes are, there is a chocolate out there perfect for you.


Chocolate is a wonderful thing to give to someone you love, there are chocolate gifts for everyone. On special days, anniversaries and Valentine's Day, you can show that special someone how special they really are with a chocolate shaped hearts or roses.

Birthdays can be celebrated with an extravagant chocolate cake. Anniversaries can be celebrated with more romantic chocolate goodies. Chocolate presents are a perfect way to tell some one how much you care.

Some businesses choose to promote themselves by giving away chocolates. Today, some chocolates can be made that are imprinted with your business logo or wrapped in specially designed paper bearing your business slogan or logo and you can give your associates a very sweet treat. Chocolate is even moulded and packaged as a CD, or other shapes that you can create for your prospective clients. These make very distinctive and memorable give aways.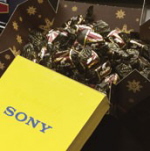 Chocolates can given in all shapes and sizes. The imagination is the limit and the possibilities are endless in the ways you can shape chocolate and tell someone they are special. From Valentine's Day hearts and roses to Easter rabbits and chickens to Christmas tree decorations,every occasion can be celebrated with chocolate.
For Chocolate Recipes for you and your friends download this free book.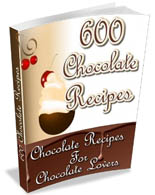 Click Here to read the book in your Browser or Richt Click to Download and give to Family or Friends
The great thing about chocolate is the variety. If you're looking for gift baskets you can find them with white, milk or dark chocolate. No matter what your preference is, you will certainly find what you're looking for in the special stores or online. Because of the huge diversity and choice you can decide not only what shape you want your chocolate offering to be, but also what flavour, and sometimes even colour. Chocolates and candies are produced world wide. Specially imported chocolates may be one way to please a special person or chocolate gourmet.
Today, some even say that chocolate has some medical benefits. While this is really great news for chocolate lovers, I guess we will all keep eating chocolate with or without the health benefits involved… eat chocolate and enjoy!.


Return from chocolate gifts to Chocolate

Return to Open-Mind-Publishing Home Page