Would You Like to Know How to Succeed on ebay ?

There are many ways you can make money on ebay, from selling stuff you no longer need, all the way up to selling merchandise from a wholesaler. This is not the limit however. You can sell property, cars, boats, and even businesses. There have been transactions as low as a dollar, all the way up to business transfers that run into the hundreds of thousands of dollars. Ebay is clearly here to stay, now it is time for you to get your feet wet on this great money making opportunity.


Gaining success through the eBay selling business may not be as complicated as you think. You only have to know where to find the information that counts. Once you get hold of this information start applying it in order for you to build up a successful business.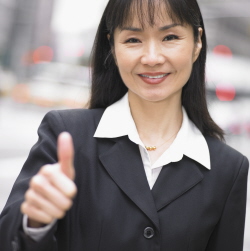 Once you decide to become an seller, choose the user ID you will have to use, carefully. Choose a User ID that represents your business or the items you sell. Your User ID automatically becomes your identity to potential buyers.

Find the best category where to list your products under. From the home page, click the Buy button, and browse the categories to find those that apply to your items. One other thing to do that's necessary for your products' success is checking where competing items have been placed. It's a good idea to choose two categories for your listings to reach more buyers.
If you would like to know about How to Cash in on ebay and for more information from Open Mind see our complementary book. To subscribe and claim your free book just complete the form below.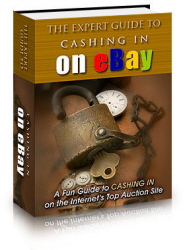 Even if you have to pay an additional fee, spotlighting your title is practically guaranteed to grab buyers' attention when they search for listings.
Hiring a Trading Assistant can free up the time you need to let you focus on the more important aspects of your business.
Constantly monitor My eBay for your listings performance and other activities on the site. Keep track of your correspondence by using My Messages. This will be a great help.
Attending trade shows is good advice it is also a great opportunity where you can get product trends preview and connect with manufacturers and discuss the opportunity of selling their products.
Protect yourself from potential fraud. Be wary for unusual buyer requests and consider it as a fraudulent sign if such requests come to light.
Consultants are available for advice. Once you know how to sell and have checked out the opportunity,your head will be buzzing with new business ideas.
Signing up for the Power Up Newsletter can get you advanced notice of upcoming events and promotions. You'll get to know free listing days, feature discounts, seller sweepstakes and more.
There's nothing wrong in promoting your store. In fact it is a good idea that you can design your own marketing materials to promote your business.
Look up the "How to Sell" Tour and watch the selling demonstration video. Then learn more by starting up at the Learning Centre.
Get your ID verified by using the ID Verify option when setting up a Seller's Account. This gives you an ID Verify icon in your feedback profile thereby giving the eBay community more confidence to buy from you.
Find for a place where you can store your inventory and shipping materials they need to be in a safe place nearby.
Writing a daily To-Do List will help you organize your schedule.
'Good Luck'
Return from ebay to Wealth

Return to Open-Mind-Publishing Home Page