"Aromatherapy" - More Than Just Hot Air

Many people have found aromatherapy very helpful in terms of their general feelings of psychological and physical wellness. The therapy uses volatile plant oils in a natural form in massage, candles and other delivery methods.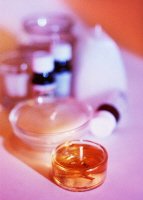 Aromatherapy uses "Essential Oils". The vapours from these oils benefit many people when they are absorbed through the lungs into the bloodstream, giving physical benefit. The aroma of the inhaled oils stimulates certain receptors in the brain, giving psychological benefits.
The benefits of alternative therapies like this are difficult to prove or disprove, but millions of people spend a great deal of money on these products and do so again and again, so they must be feeling the benefit.
Essential oils are different from perfumes and commercial fragrances in that essential oils are 100% natural and contain no man-made chemicals, as so many perfumes do. Many people use a special burner to heat their oils to vaporize them using a tea-light candle underneath.
It is important to take advice only from an experienced and qualified aroma therapist because too high a concentration of some oils can be harmful, especially if applied to the skin. Be sure to get expert advice because some essential oils can cause sensitization or allergic reactions. Sensitization means that you will have little reaction on the first exposure, but subsequent use will cause a an adverse reaction.
In aromatherapy massage essential oils, well diluted with "carrier oils" are rubbed into the skin. The diluted essential oils are absorbed through the skin and into the bloodstream. Use of "Carrier Oils" is essential for safe application of "Essential oils" to the skin without very serious adverse reactions.




"Essential Oils" are often blended to give a greater effect than one could expect from the amounts of the separate oils. A hectic schedule may be leaving you stressful resulting in enormous strain and pressure. If you too are caught up in this situation and looking for a solution to relieve the stress, then massage with these massage oils can be the perfect solution to get relaxed and regaining the freshness that you had missing for a long time.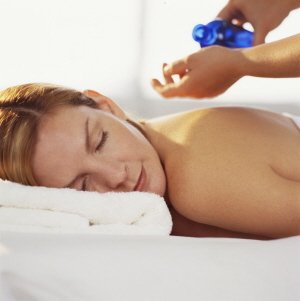 Massage serves as an active stress antidote. Various massage oils are available in the market but if you are looking for the best and the natural one then aromatherapy massage oil would definitely be the best option.
The internet can be the one stop shop for you, you can compare the prices of massage oil offered by various sellers and can choose the appropriate massage oil accordingly.
Get stress free the natural way with this massage oil that can help you relieve the stress by activating your body cells and toning your body. Make the best use of Internet shopping that gives you an added advantage of getting the desired massage oil from the comfort of your home.
If your not convinced by this article then why not download this free book "Aromatherapy for Cynics"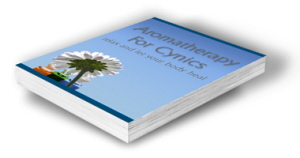 Click here to read the PDF in your browser, or right-click to download it.

If you've never used these massage oils, you owe it to yourself to try it. You're in for a totally unique experience. Whether you want a massage to relax or to rejuvenate or even to heal, using these massage oils brings the body's senses to new heights.
This type of massage is one experience everyone should try, at least once. (Be careful they have been known to be addictive). With the combination of massage and a scented room to awaken your senses, you have the ultimate in relaxation and healing.
Return from aromatherapy to Health

Return from aromatherapy to Open-Mind-Publishing Home Page